Every spring, permit from across the Middle and Lower Keys return to the tiny shoal at Western Dry Rocks to spawn, and as they do, they are especially vulnerable. These fish are the foundation of a huge fishery that stretches from the Marquesas to Marathon, and as a vital part of our ecosystem and our economy, they need our help.
To ensure the long-term health of this vital resource, BTT is calling on the Florida Fish & Wildlife Game Commission to establish a seasonal no-fishing closure at Western Dry Rocks south of Key West. This would give breeding fish the chance to spawn, resulting in a healthier population, while at the same time preserving the opportunity to fish at Western Dry Rocks in the off-season. And we need your help in this fight: Voice your support for spawning protection by clicking HERE, to write the FWC.
Scroll down to the Saltwater Rulemaking Comments section, and in the topic menu select "Florida Keys National Marine Sanctuary."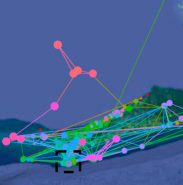 The 50-mile spawning run. Systematic tagging and tracking of permit across the Florida Keys has shown the seasonal return of generations of fish to Western Dry Rocks to spawn. And while fish spawn in many places, few in the concentration found here.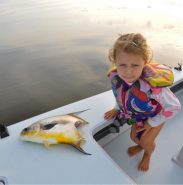 Don't feed the sharks. Research has shown that during the spawn, up to 39% of the fish hooked are lost to predators, resulting in the loss of not just a breeding fish, but all the offspring it might create.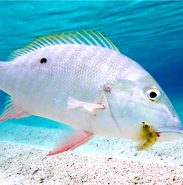 Many species. One mission. Permit, Mutton Snapper, Mangrove Snapper, Grouper and more all spawn at Western Dry Rocks. And keeping them safe while they do is just one step toward a healthy long-term fishery.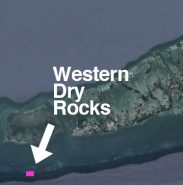 A tiny commitment with huge benefits. Preserving an area of just 1.3 square miles for a handful of months can make an immense difference in keeping this breeding stock healthy, as well as the generations of new fish they spawn.