Bonefish, Tarpon, and Permit Connectivity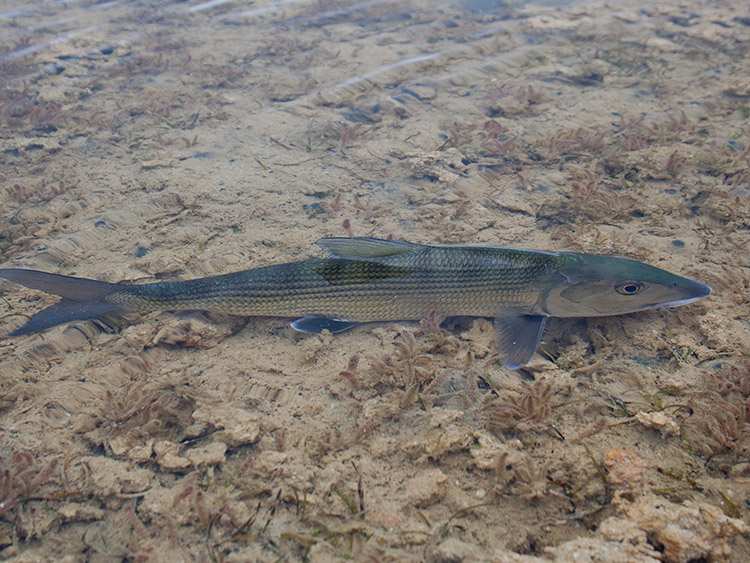 Recent research has shown that bonefish, tarpon, and permit populations around the region are connected. Some of the highlights of the research on connectivity include:
Genetically, tarpon in the Caribbean, Gulf of Mexico, and southeastern US are the same population. This occurs for two reasons:

First, BTT's acoustic tracking program shows that adult tarpon are capable of long migrations.

For example, tarpon have been tracked seasonally migrating between Florida, South Carolina, North Carolina, and as far as the Chesapeake Bay on the east coast.
Tarpon have been tracked moving from South Florida to the northern Gulf of Mexico.
At a smaller scale, many tarpon undertake smaller movements, such as from the Florida Keys to the southwest and central coast of Florida
And satellite-tagged tarpon migrated between the northern Gulf of Mexico and southern Mexico.

Second, when tarpon spawn offshore, the larvae that hatch from the eggs float in the ocean for about a month. So the larvae from tarpon spawning in the Gulf of Mexico might end up along Florida's west coast, in the Everglades, or even on Florida's east coast. Thus, the parents are spreading their genes over a wide area.

Bonefish are also connected throughout the Caribbean, Bahamas, and Florida Keys. But this is entirely due to the larvae being transported by ocean currents.

We now know that bonefish migrate away from their home flats to spawn.

For each island, there is one, sometimes more, spawning site that hosts spawning for that island. Bonefish don't migrate between islands to spawn.

Bonefish spawn offshore at night. The larvae that hatch from the eggs live in the ocean for between 41 and 71 days. During that time, they might be caught in currents that loop them back to their parents' island, or might be swept far away.

For example, we know that some of the bonefish in the Florida Keys were spawned in Belize, Mexico, or southwest Cuba.
Bonefish populations in the Caribbean are similarly connected.
From a conservation perspective, this means that not only do we have to protect the fish, habitats, and water quality in our backyards and favorite places to fish, we have to think about regional conservation. Habitat loss, water pollution, and harvest in one location can impact the bonefish populations in many locations.