The Bonefish Restoration Research Project (BRRP), a major initiative sponsored by Bonefish & Tarpon Trust, has successfully induced spawning of wild bonefish and hatched the fertilized eggs into larvae. This is a first for this species, and a major step in the organization's efforts to spawn and raise bonefish in captivity.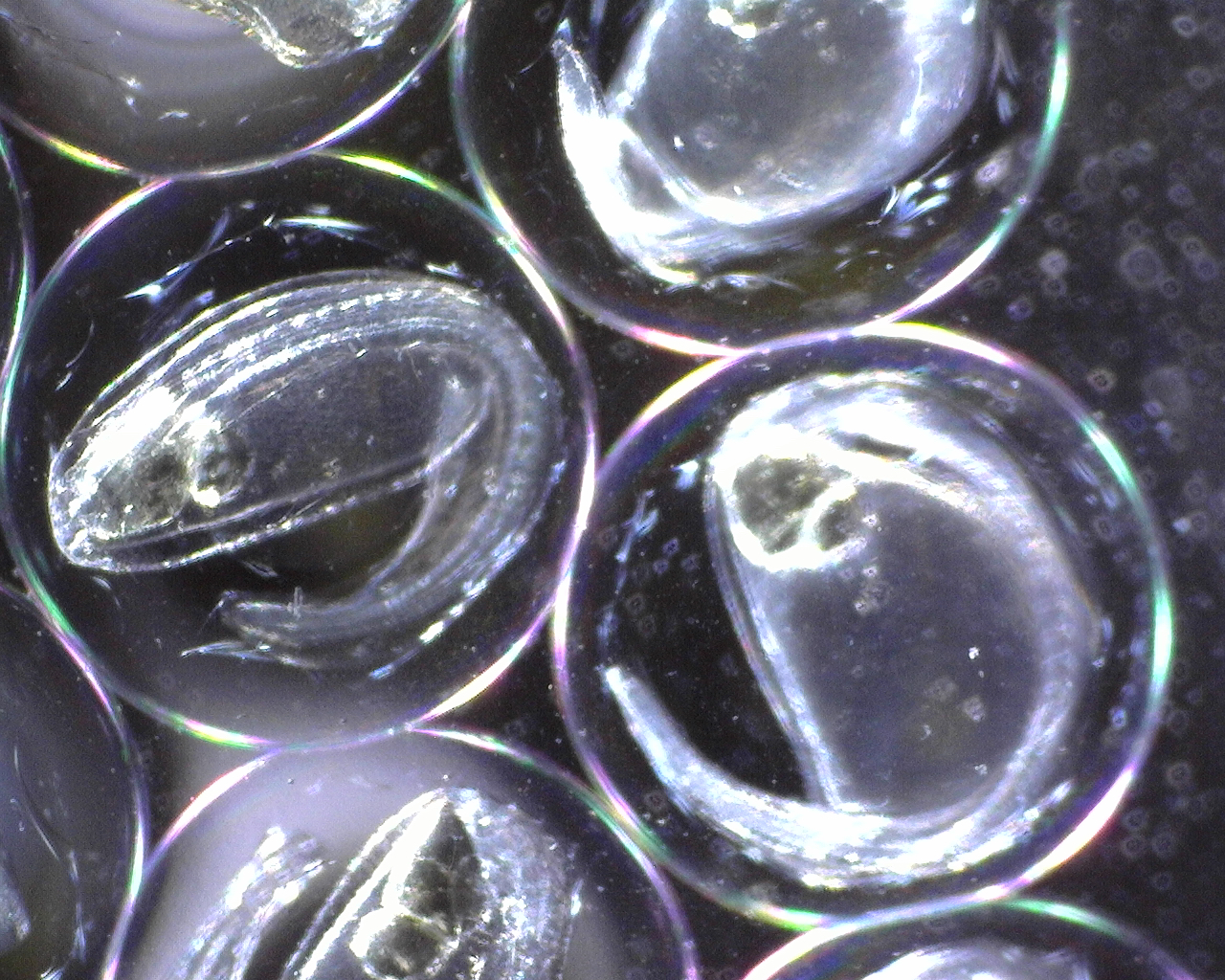 The project, which is based at Florida Atlantic University's Harbor Branch Oceanographic Institute, achieved this milestone with assistance from Cape Eleuthera Institute from during field experiments earlier this month in the Bahamas. A team led by Dr. Jon Shenker of the Florida Institute of Technology and Dr. Paul Wills of FAU-HBOI successfully used reproductive hormone injections to induce final mature eggs in a female that had been captured from the wild in a pre-spawning state of development. The female was stripped spawn and the eggs fertilized by a stripped spawned male, which resulted approximately 24 hours later in live bonefish larvae.
"We now know that we can indeed get bonefish to spawn in captivity," said Dr. Shenker. "This success will help us optimize methods to induce spawning of fish brought in from the natural habitat, and to spawn fish maintained for a long time in a controlled aquaculture facility. Our newly-hatched larvae will also enable us to start learning how to culture these very unusual leptocephalus ("slender head") larvae."
"Observations of development and behavior of bonefish larvae will also indicate critical habitat and larval drift characteristics needed for refining oceanic models of larval dispersal that other Bonefish & Tarpon Trust research has developed," added Dr. Paul Wills. "We are gaining a wealth of information about the biology of this species from this one successful spawn and future spawns will only yield more."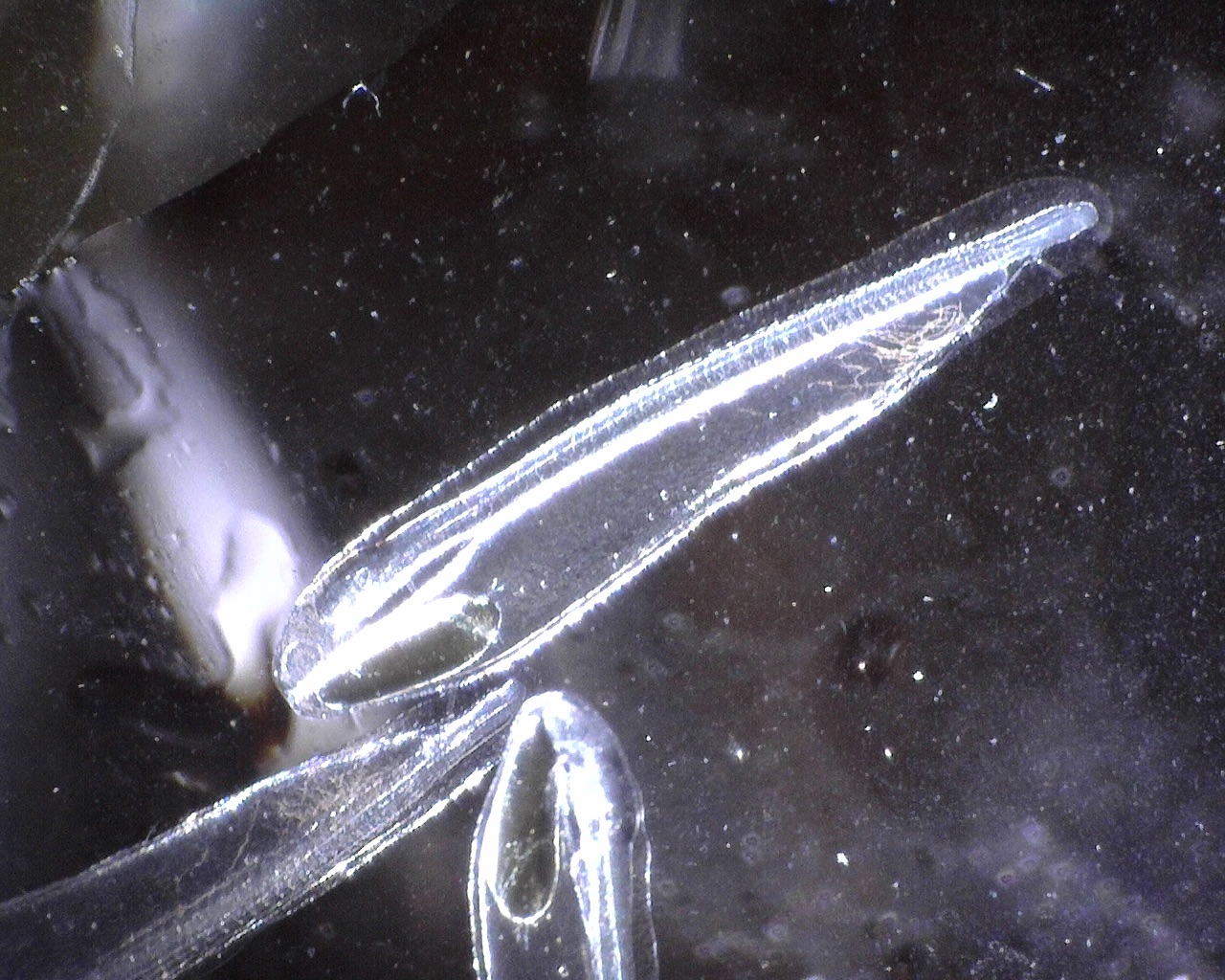 Through BRRP, Bonefish & Tarpon Trust, in collaboration with the National Fish and Wildlife Foundation (NFWF) and Florida Atlantic University's (FAU) Harbor Branch Oceanographic Institute, is seeking to pioneer the methods of spawning and rearing bonefish in captivity as a means of providing fish to replenish the Florida Keys bonefish population as part of the broader restoration strategy. The primary goals of the five-year-long program, which began in mid-2016, are to learn how to spawn bonefish in aquaculture systems, rear the resulting larvae and juvenile fish, and ultimately help target habitat restoration efforts in the Keys ecosystem.
Bonefish are integral to Florida's travel and tourism industry. It is estimated that bonefish, tarpon and other species in the 'flats fishery' contribute more than $465 million to the economy in the Florida Keys.
"This is a great step forward in our research and development of methods to rear bonefish in captivity," said BTT President Jim McDuffie. "Our team was able to produce eggs and larvae from wild bonefish that had not gone through the species' usual spawning behaviors in the wild. Ultimately, success in this project will give us another tool in our toolbox as we work to restore the bonefish population in the Florida Keys."
Photo 1: 19 hours post fertilization – the embryo is wrapped around a transparent yolk sac, with bubbles of oil on top of the embryo (oil for floatation and energy)
Photo 2: 25 hours post fertilization – the embryo has developed to the point that the tail is now free from the tight circle where it was initially attached.
Photo 3: 0 hours post hatching (= 26 hours post fertilization) – the backbone and bands of muscle are evident along the body; the beginning of the eye is at the left. The oil droplets have coalesced into a single large droplet of oil by the belly of the larva. The transparent structure covering almost the entire bottom of the larva is filled with transparent yolk that will fuel growth until the larva develops its eyes, gut, mouth, etc.
Photos courtesy of Dr. Jon Shenker