Florida's waterways are vital to our economy, livelihoods, fisheries, and way of life. But they're under increasing threat from altered freshwater flows, failing and outdated wastewater infrastructure, pharmaceutical contaminants, and glyphosate pollution.
BTT has been in the fight for Everglades restoration for years and continues that fight today. In Florida and Washington, D.C., BTT advocates for continued funding and project development to maintain restoration momentum. 
There's no single answer to our water challenges, no silver bullet – that's why BTT is not only calling for continued support of Everglades restoration but also for comprehensive water quality reforms on wastewater, septic, and stormwater infrastructure; pharmaceutical contaminant removal; and reductions in glyphosate use. 
Florida must continue to make immediate and significant policy changes and long-term investments in water quality and habitat conservation to halt the accelerating decline and give coastal ecosystems a chance to recover.
It's time to take action, Florida. It's time to Win Back Our Water.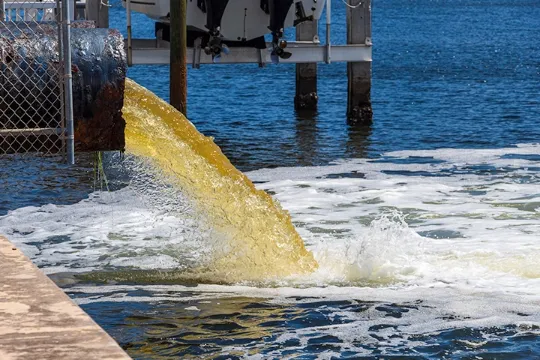 Failing Wastewater Infrastructure
Outdated and failing wastewater infrastructure is leaking harmful pollutants into our waterways. Florida's wastewater and stormwater infrastructure must continue to be modernized, septic systems connected to sewer, and altered freshwater flows must be addressed.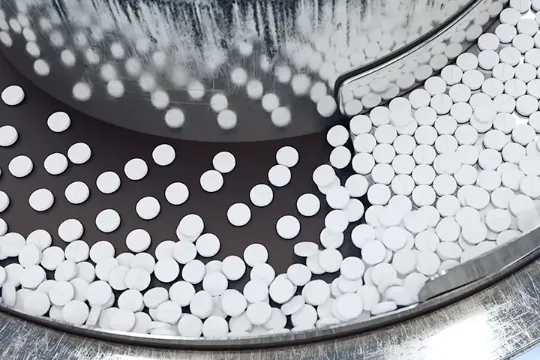 Prescription Drug Pollution
Prescription drugs are getting into our waterways, and into our sport fish. Recent studies revealed alarming levels of pharmaceutical drugs in the blood and other tissues of bonefish in Biscayne Bay and the Florida Keys, and in redfish throughout Florida waters. The new Florida Innovative Wastewater Technology Grant Program will help utilities upgrade their treatment systems to address pharmaceuticals.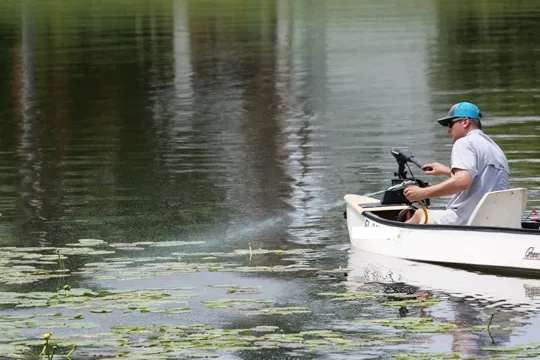 Glyphosate Pollution
Another contaminant impacting Florida's fisheries is glyphosate, the main effective ingredient in many weedkillers. Glyphosate is used extensively throughout Florida and other states for everything from agriculture to aquatic weed control. We need to see meaningful reductions in the application of weedkillers, and the development of innovative methods for aquatic plant control.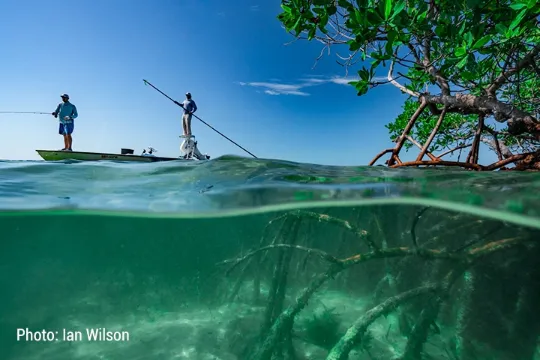 Florida, our waterways are worth fighting for.
Florida's waterways are vital to our state's economy, ecology, and overall wellbeing and if we band together we can create a cleaner, healthier, and more sustainable future for Florida.
Share The News: It's Time We #WinBackOurWater!
Tell your friends and followers why our Florida waterways are worth fighting for. Share a photo of the Florida water issues you are seeing with #WinBackOurWater and tag BTT!
Sample Post:
It's time we #WinBackOurWater, Florida! Our waterways are vital to our economy, livelihoods, fisheries, and way of life. But they're facing increasing threats. I stand with @bonefishtarpontrust in the fight for clean and healthy waterways. Learn more at BTT.org/WinBackOurWater