Costa's Project Permit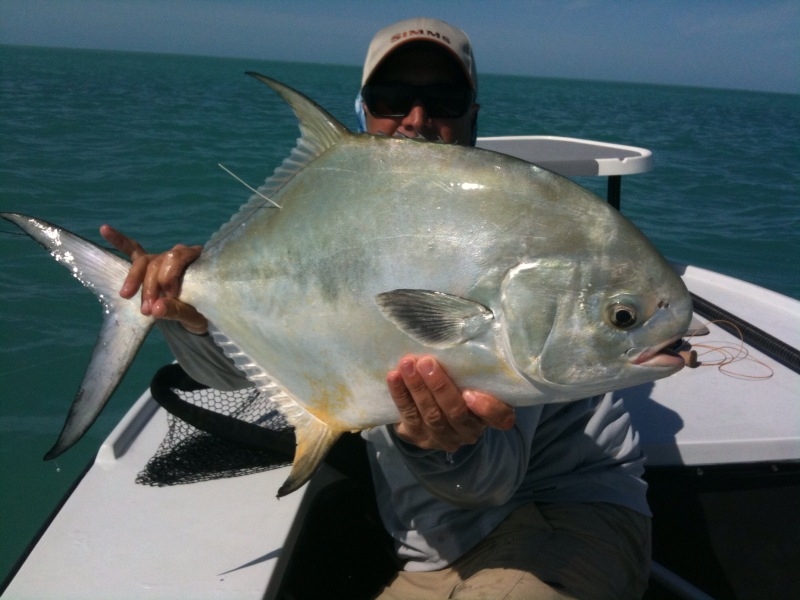 Catching a permit on fly is arguably the most challenging and most rewarding endeavor in fishing. Though these fish are found throughout the world, the Florida Keys is the epicenter for catching trophy permit. With 33 of the 36 fly caught world records occurring in Florida Keys waters, the Florida Keys permit fishery is truly special and iconic. In partnership with Costa Del Mar and the Lower Keys Guides Association, Project Permit seeks to protect and, whenever possible, improve the Keys Permit fishery.
Taking a science-based approach, Project Permit strives to protect the habitats that support permit, set appropriate fisheries regulations, and provide the needed information to improve water quality. All of which will ensure our catch and release permit fishery remains productive. Over the last decade, Project Permit has funded three separate research studies. These projects include a Florida-wide mark recapture study, where we rely on anglers to tag, release, and recapture permit. An animal tracking study, where scientists tracked the daily movements and migrations of over 150 permit throughout the Keys and on the west coast of Florida. And a study to evaluate if catch and release fishing for permit at their spawning sites is sustainable in the Florida Keys.
Working with the Florida Fish and Wildlife Conservation Commission, we established a Special Permit Protection Zone encompassing the Florida Keys. In this zone, permit harvest is closed during their spawning season. Project Permit is also informing habitat protection; our tracking work identified important flats and spawning sites that drive our Keys fishery. With this information and in collaboration with the Lower Keys Guides Association, we are working with the Florida Keys National Marine Sanctuary to protect permit flats from prop scarring, and also to protect spawning sites, so permit can spawn undisturbed.
The Florida Keys is the birthplace of permit fishing. Project Permit strives to keep this fishery productive for the future.